GlobalVillage Sourcing (GVS) offers technical consulting and process engineering services to candle manufacturers and manufactures products to solve candle color fading/stabilization problems. In addition, GVS distributes chemical additives for polymers and plastics compounders while also providing global capabilities for sourcing products or raw materials in any industry, thereby saving the client valuable time and money. GVS' team of technical sales and marketing specialists can introduce your new products to the market place.
GVS provides clients a time saving, cost effective avenue for finding sources for new and/or alternate raw materials, introducing their products to the market place, and developing new outlets for existing products. In the Candle Industry, GVS provides process engineering services in candle manufacturing and customized solutions to candle color stabilization problems. We are able to apply best solutions from industry experts worldwide because GVS does not represent a single additives manufacturer.
GVS has successfully developed candle color stabilization packages for large companies like Home Fragrance Holdings as well as small independent producers. GVS believes in customized candle solutions for optimal performance to maximize profits as opposed to the one size fits all mentality. Consequently our modus operandi is captured in our slogan Applying Global Knowledge for Your Local Solutions™. We give our clients the attention they deserve for they are our number one priority.
Hudson Ibanga, the Sales Manager of GVS is a Chemical Engineer and technical sales specialist with extensive background in R&D whose experience and broad international contacts provides clients with a comprehensive knowledge base to develop customized solutions to their problems or launch their products. GVS has been able to develop outlets for the products of startup ethnic foods marketer like Worldwide Foods, thereby increasing their volume by 400% in a year's time.
GVS works with local community philanthropic efforts to eradicate illiteracy worldwide by periodically assisting in shipping textbooks to elementary and secondary schools in Africa.
GVS is an American company with headquarters in Round Rock, Texas. For details on the company's services click the Services button. Go ahead and give us a try.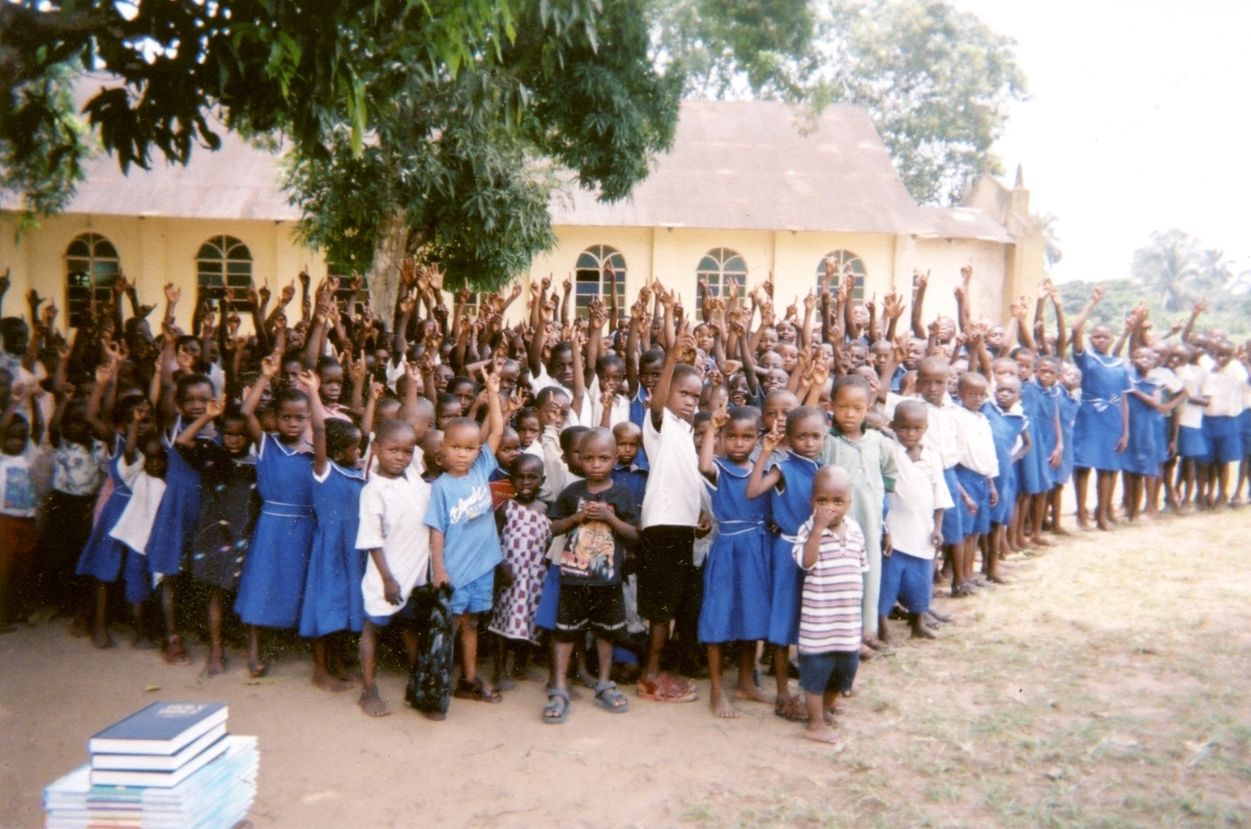 Who wants books to read?